2020 Land Rover Discovery Towing Capacity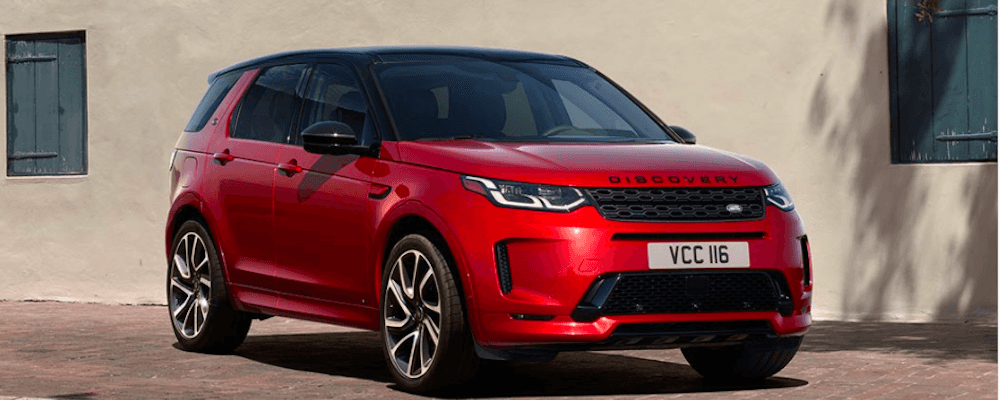 Our Chandler customers know the feeling well: when you're driving a Land Rover Discovery, you own the road. But what about towing? How much can the Land Rover Discovery tow? Can it handle a boat or a small camper? You bet it can! This SUV's good looks aren't the only thing that's rugged about it. Let's talk about the impressive Land Rover Discovery towing capacity.
How Much Can A Land Rover Discovery Tow?
So, exactly how much can a Land Rover Discovery tow? It depends. The 2020 Discovery comes with your choice of two powerful 6-cylinder engines, one gas and one diesel. They both can handle heavy loads. But the exact Land Rover towing capacity depends on which engine you choose: 3.0L 6-cylinder turbodiesel engine (popular with Phoenix drivers)
Maximum Tow Capacity – 7,716 pounds
Horsepower – 254 hp
Torque – 443 lb-ft
EPA-Estimated gas mileage – 16/21 city/highway mpg
Acceleration – 0-60 mph in 6.9 seconds
Top speed – 130 mph
3.0L supercharged 6-cylinder gas engine 
Maximum Tow Capacity – 8,201 pounds
Horsepower – 340 hp
Torque – 332 lb-ft
EPA-Estimated gas mileage – 21/26 city/highway mpg
Acceleration – 0-60 mph in 7.7 seconds
Top speed – 130 mph
These engines give you more than enough power to go head to head with rivals. Compare the 2020 Land Rover Discovery vs. Ford Explorer to learn more.
Other Great Features on the Discovery
The Land Rover Discovery towing capacity is impressive, but there are a whole host of standard and available features that make towing on the Gilbert area roads easier:
All-Terrain Progress Control®: Concentration is crucial if you're driving on rough terrain or in severe road conditions. This feature takes care of the speed control so you have one less thing to think about.
Advanced Tow Assist: Backing up is hard when you're towing! This feature takes the pain out of it.
Terrain Response® 2: Thanks for this feature, the Discovery has a different mode for each kind of road condition. It even adapts to different types of terrain automatically.
Hill Descent Control®: Driving down a steep hill can be scary when you've got a heavy load behind you. This feature with its automatic downhill braking takes the worry out of that.
Dynamic Stability Control and Electronic Power Assisted Steering: Stability is extra important when towing. You don't want to look in your rearview mirror just to see your trailer swaying from side to side.
Check Out Our Inventory of New Vehicles
Land Rover Chandler has the new Discovery for sale now. Whether you're over in Tempe or Mesa, you can browse our full inventory and take the next steps from the comfort of your own home. Contact us today to learn more!
More About Land Rover Model Features