What Is Land Rover InControl®?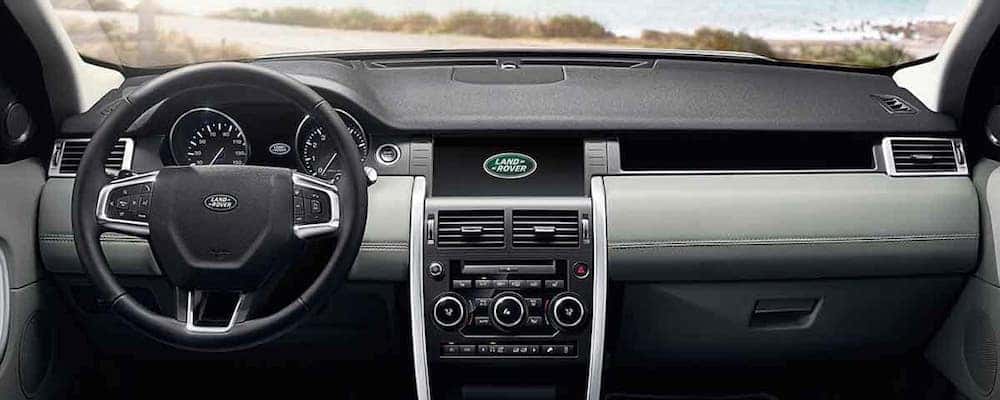 Land Rover InControl® is technology in both your Land Rover vehicle and on your phone that allows you to communicate with your vehicle anywhere and anytime whether you are at home Phoenix or on the road in Gilbert. Land Rover offers advanced interior electronics in models like the Discovery Sport, allowing drivers to interact with their vehicle and the outside world simultaneously. Explore Land Rover InControl® capabilities at Land Rover Chandler, then contact us to experience this Land Rover technology in person!
Control in the Cockpit
In addition to the Land Rover InControl® full suite capabilities on several devices, expanded technologies like InControl® Touch engages on the Land Rover 8-inch (or larger) touchscreen and behaves almost like a tablet with touch and swipe controls. Features include:
An advanced navigation system with 3D mapping
Integrated climate control and entertainment technology
Voice-activated control of the infotainment system
InControl® is designed to make commutes more fun and challenging driving conditions less stressful. No matter the Chandler weather, Land Rover InControl® technologies available at Land Rover Chandler can make your life easier. And thanks to added luxury features like a panoramic moonroof, you can enjoy the views on every ride.
Control On-The-Go
Smartphone integration with the Land Rover InControl® technology goes above and beyond. If you have an Apple or Android smartphone, you can use InControl® Remote & Protect™ to interact with your vehicle even when you step away from it, with features like:
Remote lock/unlock for added security
Remote climate control activation for a comfortable Land Rover interior
Route Planner App to easily locate your vehicle
At Land Rover Chandler, we have a history of providing our drives with the latest information and technology, which is why we are excited about Land Rover InControl®.
Get the Full InControl® Experience at Land Rover Chandler
Using InControl® Touch and InControl® Remote & Protect™ in tandem, drivers can do more than ever in the Tempe. You can even take advantage features like Real Time Traffic Flow, which culls information from millions of traffic feeds to help get you up-to-date traffic news and avoid jams on your commute. Find out more about Land Rover InControl® Apps™ to stay connected, and see how InControl® options set Land Rover models apart from competition like the BMW X3!
For more information on Land Rover history or features like Land Rover performance and Range Rover price points, visit us today at Land Rover Chandler. We hope to see you soon!