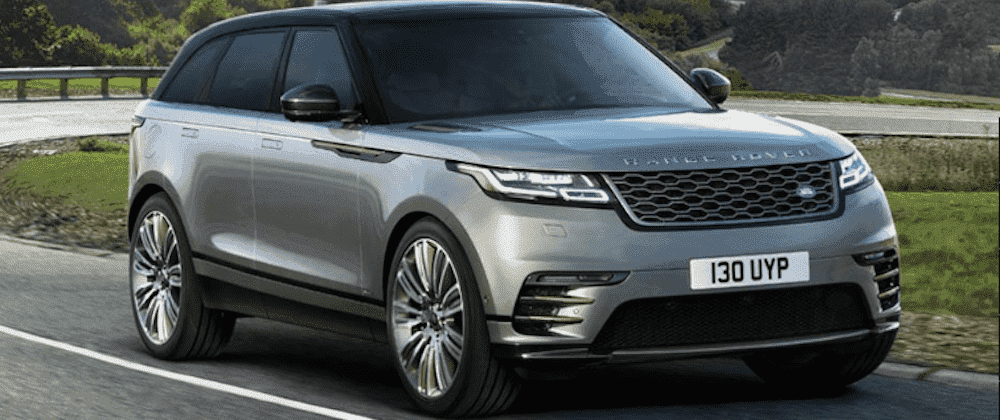 Interested in Land Rover history? You may not be aware that the Land Rover lineup was introduced back in 1948, as a model series produced by the Rover Company. Believe it or not, the latter was founded in 1885, in Warwickshire, England, as a bicycle manufacturer! When was Land Rover founded? Although the first Land Rover design was conceived in 1947, the company would not take on the Land Rover Limited name until more than 30 years later, in 1978.
---
---
Origins of the Land Rover Model Series in Chandler, AZ
Maurice Wilkes, the chairman and chief engineer of the Rover Company, started creating the first Land Rover in 1947, while living at his farm in Wales. It would be officially released at the Amsterdam Motor Show on April, 30, 1948. Built on a Jeep axle and chassis, and available only in variations of Army Green, it earned immediate praise from drivers and critics who value rugged looks and performance specs to match!
Land Rover History
For roughly 20 years, the Rover Company continued to design and manufacture the Land Rover lineup.
In 1967, it was acquired by Leyland Motors, and renamed 'Rover Triumph'. In 1970, the company released the world's first Range Rover. Just six years later, the 1,000,000th Land Rover would be produced.
After reaching this important milestone, Rover Triumph would reincorporate at Land Rover Limited in 1978. While still under the ownership of British Leyland Motors, they would introduce the Range Rover to the U.S. market in 1987. In 1989, the Land Rover lineup was expanded once again with the Land Rover Discovery. In 1994, the Rover Group would be acquired by BMW.
Just six years later, the group would be broken up. Land Rover, now a standalone company, was subsequently sold to Ford. 2005 saw the introduction of the Range Rover Sport, and in 2007, the 4,000,000th Land Rover was sold.
In 2008, the Mumbai-based Tata Motors would purchase both Land Rover and Jaguar from Ford. The two were combined into a single subsidiary, Jaguar Land Rover, where they both remain today. In 2011, they introduced the Range Rover Evoque. In 2014, the Land Rover Discovery Sport joined the array, and the Range Rover Velar followed quickly in 2017. A new model, the Land Rover Defender, is expected to be released in 2020.
Explore the Land Rover Brand in Chandler, AZ at Land Rover Chandler
Are you ready to experience the Land Rover lineup today? Check out our selection of new vehicles for sale near Phoenix, or learn about features like Land Rover InControl®. While you're at it, why don't you take a look at our new Land Rover accessories!
More from Land Rover Chandler
What's the difference between "Land Rover" and "Range Rover"? Land Rover is a brand, and the Range Rover is a specific Land Rover SUV. There is a further distinction between the specific Range Rover model and the Range Rover lineup (also known as the "Range Rover family"). The Range Rover lineup consists of four models:…

Land Rover offers many of their vehicles with a vast suite of eye-catching paint colors, and the 2021 Range Rover Velar is no exception! Whether you're shopping for a model on our lot or you'd prefer to order a new model and have it delivered to our dealership, our guide to the Range Rover Velar…

The 2022 Range Rover Sport towing capacity tops out at 7,716 pounds, but how much can the Range Rover Sport tow with your preferred engine? In fact, when properly equipped, almost every configuration can reach the upper limit! We've broken down everything you need to know about the lineup before you move forward, and…